The Institute for Basic Science and Yonsei University held the ground breaking ceremony of the YONSEI-IBS Center for Nanomedicine at the construction site of the YONSEI-IBS Science Hall on September 9.
The two parties joined forces to seek excellence in research when Yonsei professor CHEON Jinwoo selected as Director of the IBS Center for Nanomedicine in 2015. Cheon highlighted the concept of the Center building, "The YONSEI-IBS Center for Nanomedicine is designed to promote collaborations across disciplines and to embody the vision of "Center Without Barriers" by bridging the Yonsei Science Hall and the Advanced Science and Technology Center."
The Center will be equipped with the state of the art facilities for interdisciplinary studies, such as nanomaterial synthesis, measuremens in nanotechnology, animal experiments, nanomedicine, etc. The infrastructure will be built to facilitate the exchanges of ideas and collaborations among scientists.
IBS President Doochul KIM delivered a congratulatory speech, saying "The YONSEI-IBS Center exemplifies a dedicated scientific pursuit shared by the academia and the scientific community."
The construction of the YONSEI-IBS Center is expected to be complete by the end of 2017.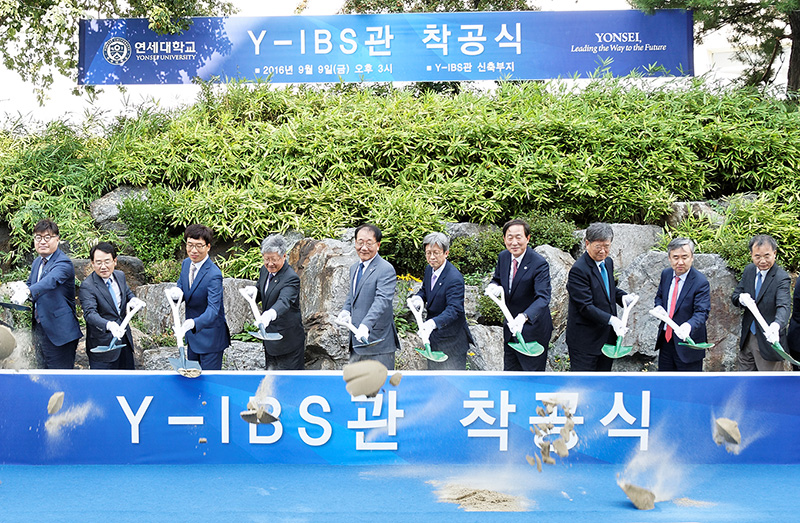 ▲ Ground breaking ceremony for YONSEI-IBS Center for Nanomedicine on September 9. (Ⓒ Yonsei University)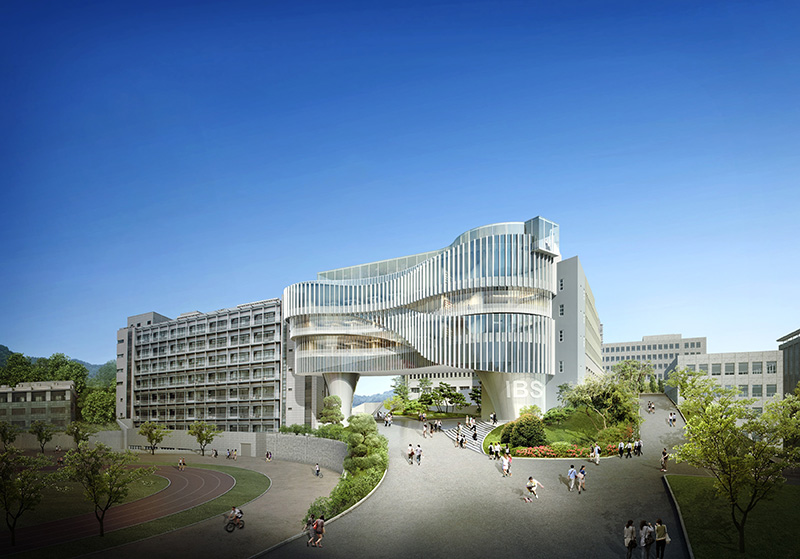 ▲ Aerial view of YONSEI-IBS Center for Nanomedicine